Original illustration by Angela Ferrao


We live in interesting times. Sometime around the middle of this month the press broke reports that the Union Government wanted to mark the twenty-fifth of December, birthdays of Hindu nationalist leaders Atal Behari Vajpayee and Madan Mohan Malaviya, as 'Good Governance' day. Towards this end, the media informed us, schools would remain open, and students would be encouraged to participate in a national essay writing competition. Howls of protest rang out across the country, and the Ministry of Human Resource Development hurriedly rubbished these reports. There was no question of having schools open on Christmas Day, they assured the country and added that the competition was voluntary and entries could be submitted virtually.
For the moment then, the crisis seemed to have receded. Nevertheless, the episode refreshed my memory over two earlier episodes involving holidays. One is an event that lies within the public domain, the other a personal memory that I would like to share and reflect on.
The first episode dates back a number of years, when the government of the then Chief Minister of Goa, Manohar Parrikar, contemplated withdrawing the public holidays on the Good Friday and the feast of St. Francis Xavier. As can be expected, there was a hue and cry then too, until this controversial move was undone, with Parrikar later suggesting that the move had been an error.
The second episode dates from the time when I was working with an NGO in Hyderabad. I realised with some shock that this corporate-funded entity had not declared Eid (I forget which of the two Eids it was) a holiday. On the contrary, it was marked as an optional holiday. If one chose, for religious reasons, one could take the day off, but the rest of the office would continue working. I also recall being told that one could take the day off, but I would be merely eating into my own stock of optional holidays. I recollect sensing the suggestion of the threat that I would be compromising my days of Christian celebration were I to take the day off to commemorate the feast.
I was quite upset by this scenario. I had recently returned from Patna where I had a number of Muslim friends and had been sucked into a series of Eids, weddings, and other celebrations. Even though I was bereft of this network in Hyderabad, I could not contemplate an Eid that was to be spent working, instead of feasting with friends. It hurt, but rather than create trouble and stand up for a principle I was not yet sure of, I went to work that Eid day, mournfully walking past masses of men praying at the mosques along the route I took to work.
These memories were swirling around my head these past couple of days I realised that the issue of cancelling holidays, or restricting these holidays is much more important than showing disrespect or disregard for religious minorities. On the contrary, such governmental actions ensure that religious boundaries are hardened and religions are formed into water tight compartments. The learning from Hyderabad was just that, you can choose to be a Catholic and take your holiday, or you can choose to show solidarity with Muslims. We are not preventing you from celebrating Eid, but you need to make a choice. Similarly, had the feast of St. Francis Xavier continued to have lost its holiday, a great number of Catholics would have still taken the day off to visit Old Goa and venerate the relics of the saint. This option would perhaps not have been so definite for those Goans who are not practicing Catholics but still venerate St. Francis Xavier. It is possible that they would have continued with their daily routines. Similarly had the holiday on Good Friday been cancelled it would not only have complicated the possibility of having clear roads for the public processions that mark Good Friday, it would also have complicated the participation of non-Catholics, who light up the streets, and offer incense to perfume the funeral path of Christ.
We must remember that we live in an environment where thanks to the threat of an aggressive Hindu nationalism, all religious groups have been hardening their identities and castigating what are called syncretic practices. When a government restricts a holiday, therefore, or fails to provide one, it is lending its own strength against these already existent social pressures. The issue of cancelling holidays therefore does not merely impact on the group for whom it is most significant. It impacts all, preventing communal celebrations, visits, exchange of sweets. It goes towards creating a fractured society.
It is in this context that we should evaluate the clarifications of Smriti Irani, Minister for Human Resources Development, on the issue of celebration of 'Good Governance' day, as well as the subsequent note from the Prime Minister's Office that mandated various officers to mark 'Good Governance' day.

What is clear is that rather than let Christmas day be, the Central Government has identified the twenty-fifth of December as the day to commemorate 'Good Governance' day. The essay competition will continue apace even though the event will be restricted to submissions over the internet. Further, various officers of the Government were expected to attend and conduct commemorations linked to the theme of good governance.
What this effectively amounts to is providing an alternative to the celebrations of Christmas that have become a major feature across India. One does not need to be Christian, nor indeed have Christian friends to celebrate the day. Regardless of their religious persuasion, people engage in secular celebrations of this feast by organising Christmas parties, arranging visits from Santa Claus and the like. The fact is that thanks to a variety of factors, a number of Indians, and especially urban and upwardly mobile Indians are 'culturally Christian'. They have imbibed many Christian and/or western cultural traditions and celebrate them as if these traditions are their own. That these aspects are not strictly religious is not important, it is in fact exactly the point, that the festival has ceased to be religious alone, but is a cross-communal secular festival. Indeed, if one is to take the historical novel, The Mirror of Beauty seriously, Christmas, or Bada Din was a significant festival in Delhi by the time of the last Mughal emperor, and avidly celebrated by the Mughal elites.
Given the kind of pressure that Indian society places on students to excel and gain laurels, one can imagine that children would be encouraged, if not pressured, to take part in a national competition that could get them national recognition. Remember we live in a country where even a certificate of participation is regarded as useful. As such, having a competition at the time of the Christmas holidays, with a submission on Christmas day, no matter that the submission can be made virtually, ensures that one has created a substantial diversion from the pleasures, and significance, of Christmas. In addition to these competitions, the low-key government commemorations of good governance that continued even while the holiday was still officially on clearly indicate that the conspiracy to steal Christmas is, therefore, still on.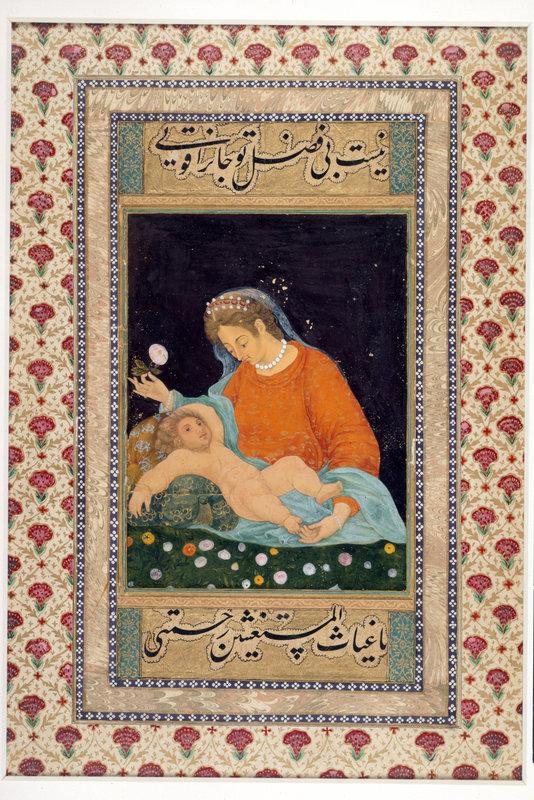 It should be noted, however, that it is not only the BJP government that is engaged in a project that dismisses Christmas. A variety of organisations in India, including academic and non-governmental, as well as those patronised by the nominally secular-liberals think nothing of hosting significant retreats immediately prior to, or soon after Christmas day. This scheduling ensures that very often Christians have to either opt out of Christmas, or the event, or spend a good part of Christmas day in travel. And, as I pointed out earlier, this callous scheduling does not impact Christians alone, but fractures the possibility of non-Christians in participating in what is a wonderful feast of familial gathering. The loss is communal.
We live in a country where the plethora of holidays we enjoy is often castigated. Over the year these holidays have been vilified merely as days free from work. What this vilification does not recognise is that holidays are a way for us to indicate that an event is important enough for us to take time off work and engage with each other. Even if we choose to not engage with other communities, the holiday continues to be a mark that this other community is important. It is this tradition of honouring those who are unlike us that is at stake when holidays are so callously countermanded.
Feliz Natal! Have a blessed and joyous Christmas season!
(A version of this text was first published in the O Heraldo dated 26 Dec 2014)